The 2022 Subaru Love Promise Customer and Community Commitment Award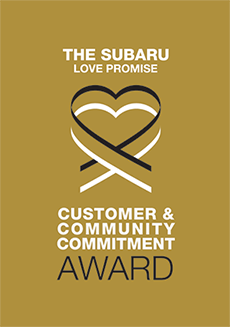 We've been nationally recognized for our dedication to our customers, our community, and the Subaru Love Promise.
We're honored to receive the 2022 Subaru Love Promise Customer and Community Commitment Award. This award nationally recognizes elite Subaru retailers who provide an exceptional customer experience at every interaction with Subaru. These retailers have also demonstrated an outstanding commitment to supporting passions and causes in their local communities in important areas such as the environment, community, health, education, and pets.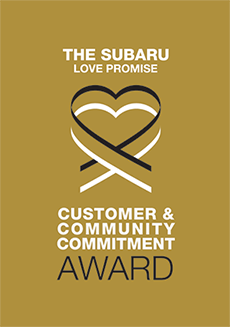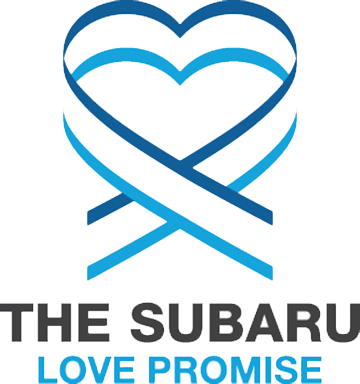 What is the Subaru Love Promise?
Subaru and our retailers believe in making the world a better place and the Subaru Love Promise is our vision of respecting all people. This is our commitment to show love and respect to our customers and to work to make a positive impact in the world.
How is Subaru of San Luis Obispo dedicated locally to the Love Promise?
Our Love Promise can be seen in various partnerships with local charities and non-profits. We're grateful for the opportunity, not only to be a part of our community, but to serve it as well.
Love Promise Stories from Subaru of San Luis Obispo
Subaru and Subaru of San Luis Obispo believe in making a positive impact on the communities in which we live and work. We uphold that belief through our Love Promise Community Commitment. Every month, we select inspiring stories from customers and partners from around our area who strive to support our collective commitment and feature them here
Subaru of San Luis Obispo Makes a Difference for Wild Horses, Burros - Cory G
Return to Freedom Wild Horse Conservation (RTF) is truly grateful for being recognized by Subaru of San Luis Obispo who recently donated $25,318 raised during Subaru's 14th annual Share the Love® Event to RTF. The funds will go toward veterinary care for the more than 450 wild horses and burros RTF's care at three California locations, as well as to help complete a much-needed water project at our Lompoc, Calif., headquarters sanctuary. In recent years, RTF has spent an average of $41,000 annually on veterinary care, so Subaru's donation will have significant positive impact on the horses and burros in our care — including a growing number of senior and special needs horses. The other vital project the funds will help support is our new well. There have been years when it became necessary to purchase water when our shallow well ran dry during the dry season. A few years ago, RTF worked with a new hydrologist and found an area to dig for a new and deeper well. We have completed most of the work but still have to purchase the pump and trench electric lines and water lines from the new well to the existing system. Subaru's much-needed donation comes at a time of unprecedented challenges for RTF's American Wild Horse Sanctuary. In just one year, hay prices have exploded from $250 per ton to $450 per ton! On behalf of the more than 450 wild horses and burros and all of us at RTF: A huge thank-you to General Manager Chris Wallace, Sales Manager Paras Shukla, and the Subaru of San Luis Obispo team for selecting RTF as their hometown charity as well as to all of their wonderful customers who chose to support wild horses! We are very grateful!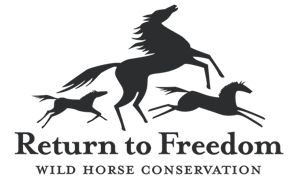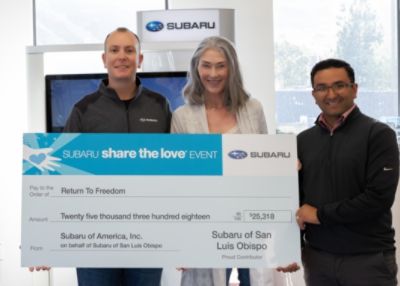 ---
Subaru of SLO and CAP SLO - Suzanne l
Community Action Partnership of San Luis Obispo (CAP SLO) With winter nearing the community of San Luis Obispo started to face growing homelessness. To help deliver the Subaru Love Promise, on December 10th, 2021 Subaru of San Luis Obispo and CAP SLO came together during this winter to donate blankets and socks to the community to make the lives of individuals around the community better. Subaru of SLO delivered number of blanks and socks for those less fortunate to help them through the winter times. The Blanks and socks were given to individuals who needed it the most to stay warm and get through the winter. We look forward to working with CAP SLO in the future to help our community with other assistances.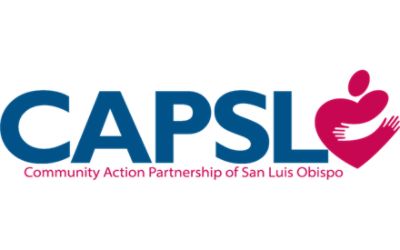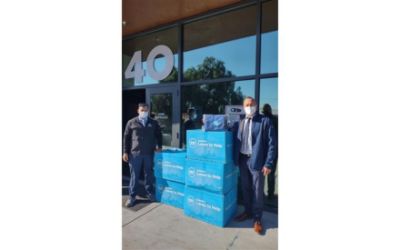 ---
Thank you, Subaru! – Emi the Wonder Dog - Shawna C
During the Subaru Make a Dog's Day month long adoption event, Woods Humane Society placed 204 animals for adoption, including 77 dogs and 127 cats. One special underdog was Emi, a sweet, playful ten-month-old pup who came to Woods as a transfer from a partner animal shelter in the Central Valley. Upon examination, the Woods medical team was concerned with the awkward sway of her hips as Emi walked. X-rays confirmed their suspicions: poor Emi was suffering from a fractured leg that had not healed well and an out of place hip. Her long-term quality of life was in jeopardy. Two surgeries were performed over the course of two months to repair Emi's leg and hips, restore her healthy gait, and give this resilient dog the years of active play and carefree walks she deserves. Emi recovered in a private foster home and was adopted on October 14, 2021. Thank you to Subaru for continuing to offer this wonderful adoption promotion event which helped Woods place 204 dogs and cats in loving homes!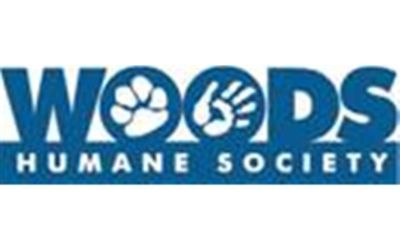 ---
Supporting young dancers - Ingrid U
We, Friendship Through Dance, are a local non-profit supporting young dancers and performance artists in San Luis Obispo County. Last season, Rancho Grande Subaru made us their local non-profit of the year and basically saved our studio from having to shut down during the pandemic. More importantly, they helped us keep our young dancers active and get them through a mentally challenging year when their lives were mostly otherwise upended. We can't thank Subaru Rancho Grande's general manager, Chris Wallace, enough for believing in us and making sure our dancers were able to train every day at the studio and even put on perfomances in our very own Subaru sponsored black box theatre during these challenging times. The funds we received also helped us send our very best dancers to Nationals last season, where they danced their hearts out and came back with both individual and team awards. We are truly greatful to be part of the Subaru Love family and to acknoweldge the impact of their sponsorship when it comes to supporting our local community and the arts education.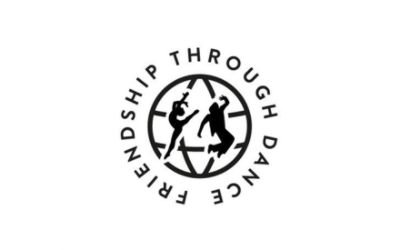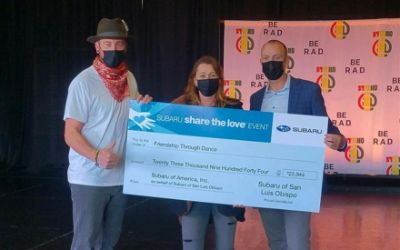 ---
SLO County Food Bank Volunteer Event - Eric W
Children in SLO County experienced hunger at a higher rate than adults did in 2020, according to the SLO Food Bank. At the start of last year, approximately 46,000 residents in the county were struggling with food insecurity. Subaru of America and Subaru San Luis Obispo teamed up to give back. During our time at the SLO Food Bank we packed 3 pallets worth of food and helped pack various fruits, dry goods, and back pack for kids. It was a great event, we look forward to teaming up and volunteering again at the SLO County Food Bank very soon!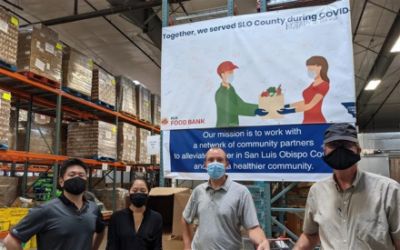 ---
Spreading Warmth and Messages of Hope - Tamar K
One of our favorite times of the year is when we get to team up with Rancho Grande Subaru to participate in Subaru Love's to Car Blanket Delivery. We love that we get to be a part of such a generous initiative that Subaru coordinates with the Leukemia & Lymphoma Society (LLS) across the nation, delivering blankets, craft kits and messages of hope to local patients. This past year,the Central California Chapter of LLS added a new campaign manager, Freya, to our team; so it only seemed natural to have her be a part of the blanket deliveries with Rancho Grande Subaru. Together with Chris and Travis from Rancho Grande Subaru, we delivered blankets and craft kits to PCR Oncology. The connection and comradery fostered that day between Rancho Grande Subaru, PCR Oncology and our the local LLS steam in SLO showed how the blanket deliveries not only touch the lives of those going through treatment, but those working together to find a cure and help these brave patients on their journey. As we continue to grow in San Luis Obispo, we want to thank Rancho Grande Subaru for helping us make a difference in the lives of local patients and care givers.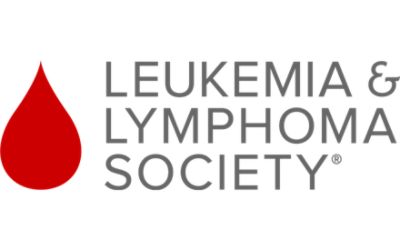 ---
SUBARU SHARE THE LOVE EVENT and 17 STRONG - Steven T
All of us at 17 Strong are overwhelmed by the outpouring of support from Rancho Grande Subaru, Chris Wallace and his team are amazing people! Our thanks to Rancho Grande Subaru, Subaru's Share the Love Event and the customers that chose 17 Strong as their charity of choice. Because of your generosity, 17 Strong granted Victory Trips to five young adults. 17 Strong picks up where "Make-A-Wish" leaves off and we grant Victory Trips to young adults that have battled life-threatening diseases and send them on a trip of their choice. We have sent young adults all over the world and because of your help, we sent these five individuals to Ireland, Honduras, Japan, Hawaii and the Bahamas. With these Victory Trips, young adults, are able to reconnect, take time for themselves to heal both mentally and physically, beginning a new chapter in life. Here is just a sample of how you are changing lives: "This was more than just a victory trip, but also served as a type of closure. During this trip I was able to escape the pressures of my everyday life, look back on this experience, and move forward, opening a new chapter of my journey along the way by proposing to my fiancé!" Caleb Ashbrook | Ireland 2019 "For the first time in a while we were being asked how we met and where we were from, instead of how did that last treatment go. It reminded us there is more to come in this Victory Year and more to come in my life! Victory decades here we come!" Marcela Hurtado | Honduras 2019. On behalf of 17 Strong and all of our Victory Trip recipients, THANK YOU for helping to change lives!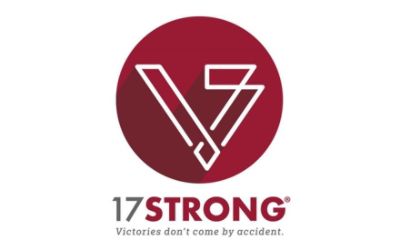 ---
Where Love Meets Hope for Nurses & Doctors - Tamar K
When we think of the Subaru Loves to Care blanket delivery, the first thought that comes to mind is the impact we are making in the lives of the patients undergoing treatment. Seeing the smiling faces and gratitude patients share during a delivery is always so heartwarming, but on a recent visit to a small clinic in San Luis Obispo with Rancho Grande Subaru we realized the great impact these blanket deliveries also have on the nurses and doctors who treat the patients. When we walked into the clinic, PCR Oncology, we were greeted with an appreciative smile from the doctor and receptionist. Upon bringing in the blankets to the back of the office, Chris from Subaru, realized he knew one of the nurses. We realized that the generosity of the Rancho Grande Subaru provided the nurses something to offer patients during treatment all year long. This act of kindness not only brightened patient's days; it also helped the nurses provide the best possible care and support during a difficult time. With this visit we learned that the simplest things, like a blanket, can mean so much.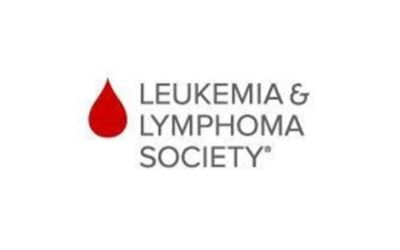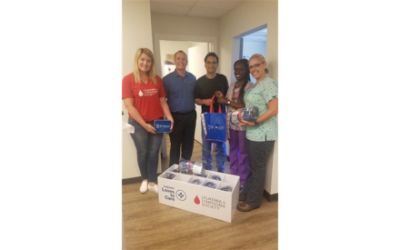 ---
The Ripple Effect of Kindess! - Casey F
Often times when we do "Subaru Loves to Care" deliveries to blood cancer patients, the impact on the patients is so clear. On this latest trip with Rancho Grande Subaru of San Luis Obispo, the ripple effect became very clear to us. We realized that these acts of kindness not only help the patients with a very dark time in their lives, but also impacts the teams that care for them. Upon our arrival to PCR Oncology in Pismo Beach, we were greeted with open arms and hugs from the staff. The staff shared stories of how Subaru's program has made so many of their patients smile and has helped them ease the burden of patient's treatment process. Being a small clinic, the staff shared how they will be bringing smiles for weeks to come as they pass out the remaining blankets and children's craft kits to patients and their families.They shared how seeing this moment of joy, also helps them deal with the difficult moments of their jobs. The smallest acts of kindness not only help those undergoing cancer treatment, but also energize the doctors and nursing staff to assist in their care. The ripple effect that the "Subaru Loves toCare" program provides has been so humbling and inspiring to witness! A gift of a blanket not only helps the patient, it actually spreads the love so much more. These acts of kindness brought many moments of hope in a time of darkness. We are so grateful to Rancho Grande Subaru – Thank you, Thank you,Thank you for all you do to support our patients!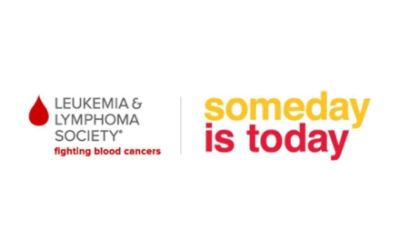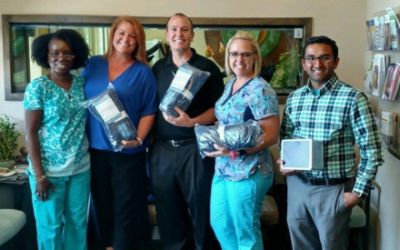 ---
SUBARU SHARE THE LOVE - Chris W
Rancho Grande Subaru is Proud to Partner With The Kayla peach Memorial Foundation! We would like to Congratulate our community in partnering with us to Raise $15,000 for this wonderful charity!! The Kayla Peach Memorial Foundation has been established to honor loved local young souls that was taken from us much too soon. The goal of the foundation is to raise the awareness of our community about the silent but very real epidemic of addiction and substance abuse related deaths among our youth. In memory of Kayla, and in the effort to prevent this tragedy from devastating other families, KPMF through our coalition FAACES of SLO will provide addiction and substance abuse prevention educational programs to communities, schools, youth and parents. Through these addiction and substance abuse programs we will empower our youth and community with the knowledge and information necessary to make wise and life-saving choices. College scholarships are also awarded to graduating high school seniors who are committed to making a difference in the lives of others and leading substance free lives. No parent ever thinks it will be "their child." It is our mission to make that statement a reality.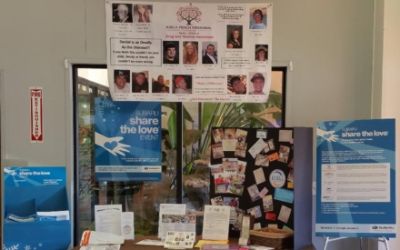 ---